GOLDIVANTI LP is a Scottish Limited Partnership for trade and production of gold & diamonds
GOLDIVANTI LP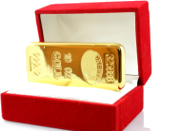 Our company is registered in 2009, as Scottish Limited Partnership, and today the main business activity is investment into production and trade of gold and diamonds.
Our current prime activity is marketing of gold bullion, gold coins and gold mining activities in Tanzania.
Our business started back in 2002, when we started trading gold on the world markets and buying and selling gold bullion stored in London vaults. Our company GOLDIVANTI LP was founded as separate business in 2009, and we moved quickly through the year 2010. by establishing network of suppliers and clients who were either selling us gold or other precious metals.
We are especially active by serving our investors and partners from former Yugoslavian area, and have been establishing gold mining activities in Tanzania. Our next locations for gold mining projects will be Argentina, Laos, Ghana, Cambodia, and some European parts.
Gold Bullion Bars For Sale
Our company may facilitate the purchase of investment gold or gold bullion, gold bars and gold coins.
You may review gold bars and gold coins on video.
Our company provides discreet, private and straight forward, gold bullion and gold coin sales with flexibility require for international clients. We can sell any number or quantity of gold bars, gold bullion or gold coins up to 100 kilograms per day. However, we provide this purchase only for private single individuals and their companies.
We are involved in our own gold mining activities currently in Tanzania, with momentum being used to move and expand the business into other countries such as Ghana, Argentina, Laos, Camboda and some European areas. Private investors with their companies are welcome to join our business.
Latest pages
All your inquiries are subject to
GOLDIVANTI LP's website Terms and Conditions
---