The "Wett Mill" or locally made hammer crusher and processing of tailing
This is "wet mill" or locally made hammer crusher that breaks each in a while. The maintenance expenses may be alone 3,500,000 Ugs. (Ugandan shillings) per month. The hammers are constantly replaced and the machine once running cannot be easily turned off. It mills rocks just for a certain percentage, large amount of pebbles and rocks come out as not well done.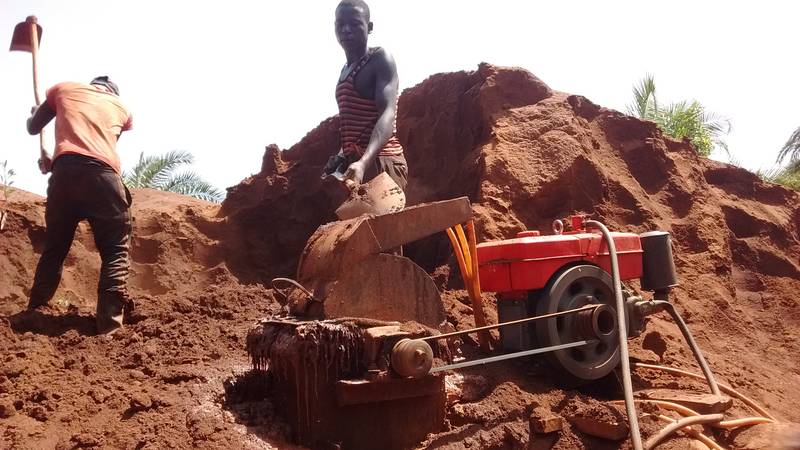 Contact GOLDIVANTI LP now. There is a simple rule at GOLDIVANTI LP: if we can help you, we do, whenever and wherever necessary, and it's the way we've been doing business since 2009, and the only way we know
Contact Mr. Jean Louis by

Telegram at username @rcdrun.
All your inquiries are subject to
GOLDIVANTI LP's website Terms and Conditions