Melting Furnace For 3 Kilograms of Gold
The melting furnace for 3 kilograms of gold is the perfect device for international gold traders. It helps the gold traders, buyers and sellers, to melt the gold, to mix properly all its parts, to melt the gold nuggets or gold dust, so that proper assay can be done. You may melt silver and other precious metals with this furnace, but not platinum or rhodium due to the high melting temperatures to be achieved.
This page may be viewed on Internet: https://www.goldivanti.com/equipment-for-sale/gold-melting-furnace-3-kg.html
Complete Goldivanti® Gold Melting Furnace Set
The Goldivanti® Gold Melting Furnace Set (GGMFS) consists of the following important parts that helps you melt the gold and assay it yourself by using simplest devices and means:
1) Melting Furnace for 3 kilograms of gold. This is electric furnace working on 220 V electricity. We may provide the convertors to 110 V systems, just let us know.
2) Crucible for melting furnace is included. It is of standard quality, it means, you may melt 40-50 kilograms of gold by using this crucible, before it gets destroyed. Crucibles are replacable parts when melting gold.
3) Three high quality crucibles for 3 kilograms, are additional high quality isostatic crucibles, that may melt three times more than the standard crucible. Overall you will be able to melt 500 kilograms, and we promise you, that we will replace any parts until you have melted 500 kilograms of gold.
4) Asbesthos hand gloves and eye protective glasses, that you will use when handling the melting furnace, you do not want to burn your fingers or eyes. We recommend using the protective cloths when melting gold.
5) Tweezers that you will use to take the crucible from the furnace in order to pour that gold out into the molds.
6) Steel molds for various sizes of gold ingots and bars, including small bars. Several molds are provided so that you may melt a lot of gold.
7) Borax powder in kilograms is provided so that it helps in melting and separating the non-precious parts from precious metals.
8) Special hallmarks with numbers and letters, and security labels, so that you can mark your gold ingots and bars, to make sure that nobody can replace them. Security labels cannot be removed from a gold bar or ingot, without tampering. You would know if the gold bar or ingot that you have melted it, belongs to you, and that it was not switched.
8) Gold density scale is the scale used used for assaying of gold that you have melted. This is most simplest tool that anyone can have and carry it around. It is not most accurate method in the world, but it is most practical. By understanding and using our methods of XRF assaying you may determine the exact parts of the alloy you are handling, so that you become very accurate in assaying in your next step.
9) Full instructions on how to use the melting furnace, and how to make sure you are assaying gold correctly and yourself.
10) Free laboratory analysis for 1 year, for XRF assaying and analysis of gold particles contained in ores.
The melting furnace and all the additional tools may be carried in somewhat larger luggage or sport bags. We have been carrying this type of melting oven or furnaces to Tanzania and to other countries.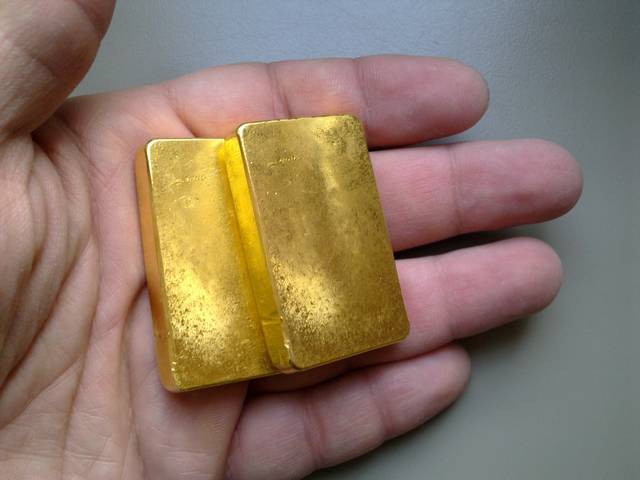 Price and Purchasing
The price for the complete Goldivanti® Gold Melting Furnace Set is $2,000. It includes shipping to any country in the world and English based instructions and methods.
The exclusive sales rights are given to company Start Your Own Gold Mine of United States. Purchases can be done by using wire transfer, Western Union, Money Gram, cash, US issued checks, Bitcoin, and VISA or MasterCard payments.
Contacts us for any inquiries in regards to the Goldivanti® Gold Melting Furnace Set.
It is possible to purchase separate parts of this set, simply let us know what you need.
Drilling Ingot Samples for Proper Assaying
Melted gold is known to behave in such manner that more pure gold is located on the surface of melted ingots or bars. Thus drilling the samples of gold on the melted ingot has to be done properly. Never drill the surface sample to send it to the analysis. You would drill at least 2 millimeters deep, and you would put that piece of gold in a bag to melt it later again. Then you would drill another sample in the same hole of the ingot, and you would use that small sample for the XRF analysis.
Further, drilling holes in the middle or center of the ingot is not recommended. It is better done at the each third of the ingot. This is again to avoid taking the samples from the center of the ingot where more pure gold is to be located.
Prepaid Gold Forward Sales Contract
The Prepaid Gold Forward Sales Contract is a contract between our company and the gold buyer or investor to deliver the gold in the future for the prepaid payment and at a fixed gold price agreed upon the time of the contract.
Our investment is applied in Tanzania to the mining company Start Your Own Gold Mine, that has the control over mineral rights and mining licenses.
Find more about the Goldivanti® Prepaid Gold Forward Sales Contract
The mining and production of gold is thus being financed by the gold buyer.
The investment gold that is delivered to the gold buyer is exchangable on the gold market, and may be easily sold to gold dealers or banks.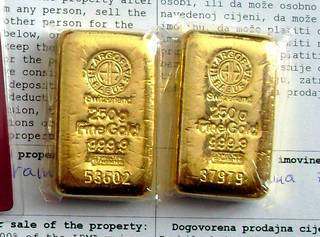 Sales of gold bars and gold bullions or gold coins within European Union are tax free. Thus tax free profit may be achieved in cooperation with our company.
Date: 2020-03-28
Gold ordered: 2 kilogram
Number of gold bars: 8 gold bars of 250 grams
Currency: USD or US Dollar, symbol $
Gold price for troy ounce: US $1630.9
Gold price for 2 kilograms: US $104868
Discount: 30%
Total discounted price for 2 kilograms of gold: US $73407
Contract duration: 12 months
Penalties: US $3261 monthly
Expected delivery time: 6 months
Expected profit: US $31461
Call Communication and Reporting Officer I/C in Tanzania, Mrs. Happiness Njela, with company Start Your Own Gold Mine on +255626100000
If you wish to call mentor Mr. Jean Louis for anything relating to Start Your Own Gold Mine simply call the number or on mobile devices click on this phone number +256771843538 to get immediately in touch, regardless of the time zone.
Current location of Mentor to Start Your Own Gold Mine
I am Mr. Jean Louis, mentor for Start Your Own Gold Mine program and I am currently located south of Bwindi Impenetrable Forest, in Uganda, doing gold mining and exploration. You will need either to contact me by email or contact the Communication and Reporting Officer I/C as described.
Contact GOLDIVANTI LP now. There is a simple rule at GOLDIVANTI LP: if we can help you, we do, whenever and wherever necessary, and it's the way we've been doing business since 2009, and the only way we know
All your inquiries are subject to
GOLDIVANTI LP's website Terms and Conditions