Falcon MD20 Gold Detector for gold prospecting in rocks
This is Falcon MD20 Gold Detector, metal detector for gold prospecting in rocks. We are using it in alluvial gold operations to detect gold in rocks and types of rocks that could be additionally crushed and grinded to recover gold out of them. Detection is pretty fast and efficient. It can distinguish between the black and and gold. Pyrite is usually not detected.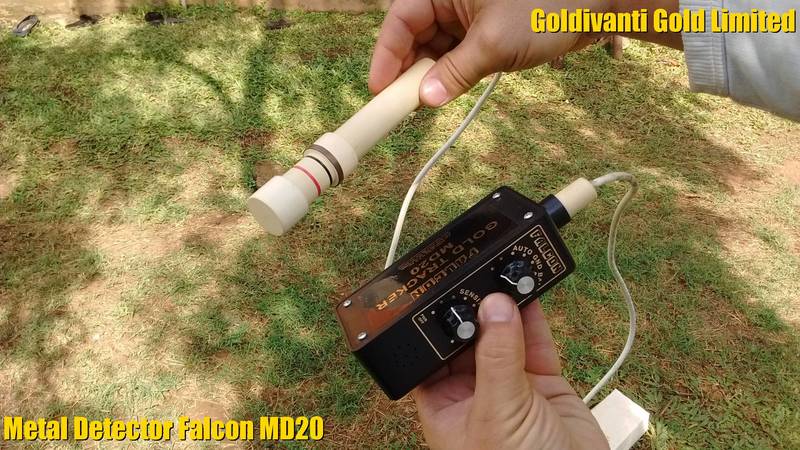 Contact GOLDIVANTI LP now. There is a simple rule at GOLDIVANTI LP: if we can help you, we do, whenever and wherever necessary, and it's the way we've been doing business since 2009, and the only way we know
Contact Mr. Jean Louis by

Telegram at username @rcdrun.
All your inquiries are subject to
GOLDIVANTI LP's website Terms and Conditions