Ball mills for small scale gold mining imported to Tanzania
These ball mills are for small scale mining, the total capacity for 2 ball mills is not more than 1.2 tonnes per hour. On good and rich ores these ball mills speed up the gold production for about 12 times. The equivalent capacity if purchased in Tanzania would be US $50,000. The ball mills are worth about 50% less. They are running on diesel engines and can bring good steady income over the time. Ball mills are used in final grinding of the crushed gold bearing rocks.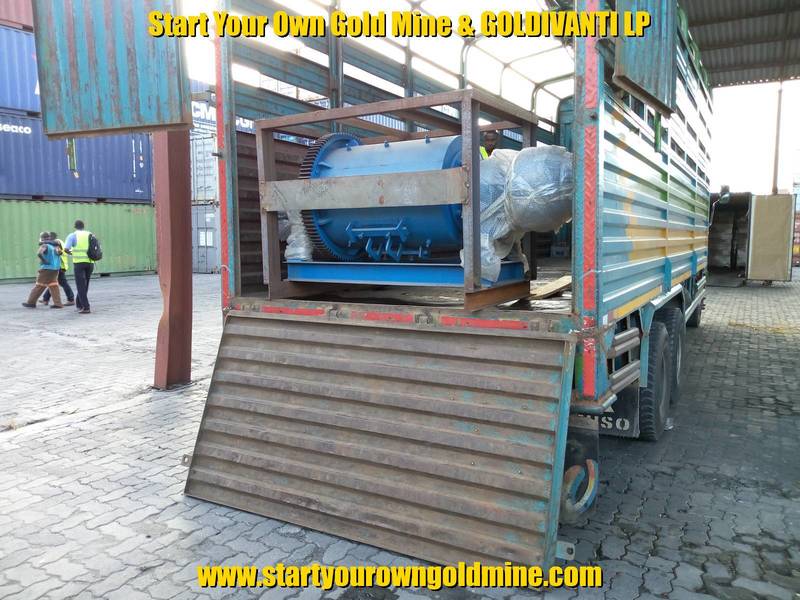 Contact GOLDIVANTI LP now. There is a simple rule at GOLDIVANTI LP: if we can help you, we do, whenever and wherever necessary, and it's the way we've been doing business since 2009, and the only way we know
Contact Mr. Jean Louis by

Telegram at username @rcdrun.
All your inquiries are subject to
GOLDIVANTI LP's website Terms and Conditions