The fine gold recovery system as conducted by Mr. Louis
The fine gold system is conducted by Mr. Louis in the shade of the storage and accommodation building. Few buckets, gold pans, classifiers, and super-concentration helps in recovery of the finest gold particles.
Both the beach sand and tailing heaps have been proven to contain fine gold and that is the target of the operation on this mining site. The recovery of fine gold in multiple tailing heaps.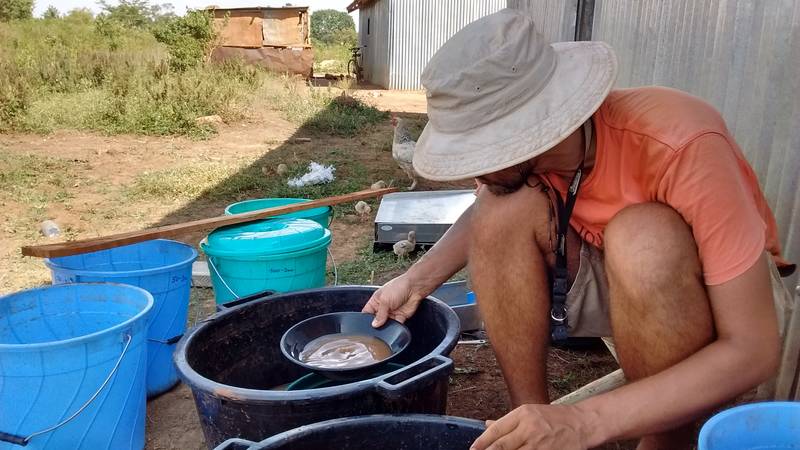 Contact GOLDIVANTI LP now. There is a simple rule at GOLDIVANTI LP: if we can help you, we do, whenever and wherever necessary, and it's the way we've been doing business since 2009, and the only way we know
Contact Mr. Jean Louis by

Telegram at username @rcdrun.
All your inquiries are subject to
GOLDIVANTI LP's website Terms and Conditions