Hallmarks for gold bars and acids for assaying of gold jewelry
These are hallmarks for gold bars with letters and numbers which we use in our secure purchasing procedure or for simple marking of gold bars.
The principle of these hallmarks stamps is simple. When we are buying gold, we will first melt it, then assay it completely, and mark it with our code, number, and record its dimensions and the image of the gold bar on the scale.
At that point, we may give back the gold bar to the seller until the cash has been paid out.
That is a security process so that none of the gold bars that we are melting may be exchanged.
The acids as shown on picture have been bought from Italy, and are used for jewelry assaying.
These acids are not recommended to assay any gold type that is not jewelry that already has its jewelry hallmarks.
Acids are calibrated only for certain karats, and not to verify the actual purity of gold bars.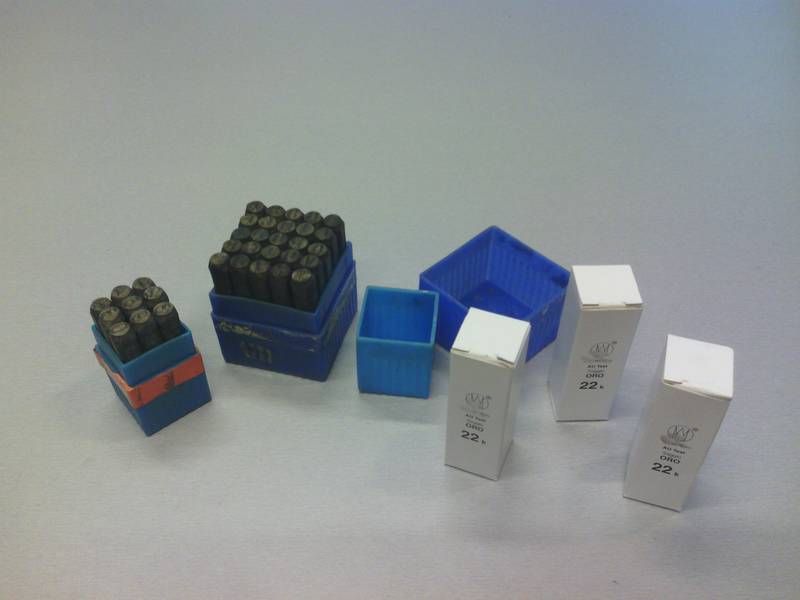 Call Communication and Reporting Officer I/C in Tanzania, Mrs. Happiness Njela, with company Start Your Own Gold Mine on +255626100000
If you wish to call mentor Mr. Jean Louis for anything relating to Start Your Own Gold Mine simply call the number or on mobile devices click on this phone number +256771843538 to get immediately in touch, regardless of the time zone.
Current location of Mentor to Start Your Own Gold Mine
I am Mr. Jean Louis, mentor for Start Your Own Gold Mine program and I am currently located south of Bwindi Impenetrable Forest, in Uganda, doing gold mining and exploration. You will need either to contact me by email or contact the Communication and Reporting Officer I/C as described.
Contact GOLDIVANTI LP now. There is a simple rule at GOLDIVANTI LP: if we can help you, we do, whenever and wherever necessary, and it's the way we've been doing business since 2009, and the only way we know
All your inquiries are subject to
GOLDIVANTI LP's website Terms and Conditions