Chikolo or Chikoro, measure for gold in Northern Uganda
We measure gold by weight. Some people measure it by the size of gold that fits into one of the hole of this razor blade. It is called Chikolo or Chikoro. I am not so sure in spelling and pronounciation. The price difference may change from day to day even 10 times more than it should be.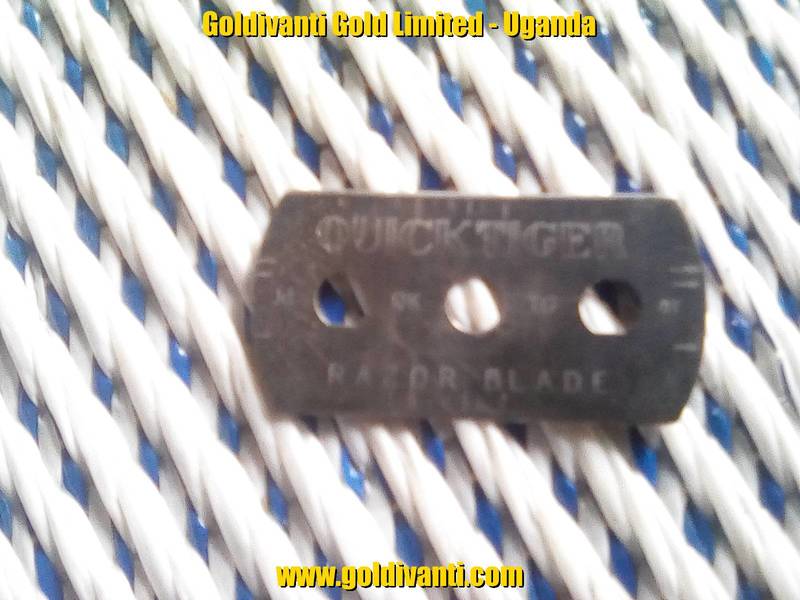 Contact GOLDIVANTI LP now. There is a simple rule at GOLDIVANTI LP: if we can help you, we do, whenever and wherever necessary, and it's the way we've been doing business since 2009, and the only way we know
Contact Mr. Jean Louis by

Telegram at username @rcdrun.
All your inquiries are subject to
GOLDIVANTI LP's website Terms and Conditions